Added
Sangria
It wouldn't be summer without a big jug of ice cold Spanish Sangria. It's quick and easy to make, all using ingredients usually found in your local corner shop. Will keep in the fridge for days too.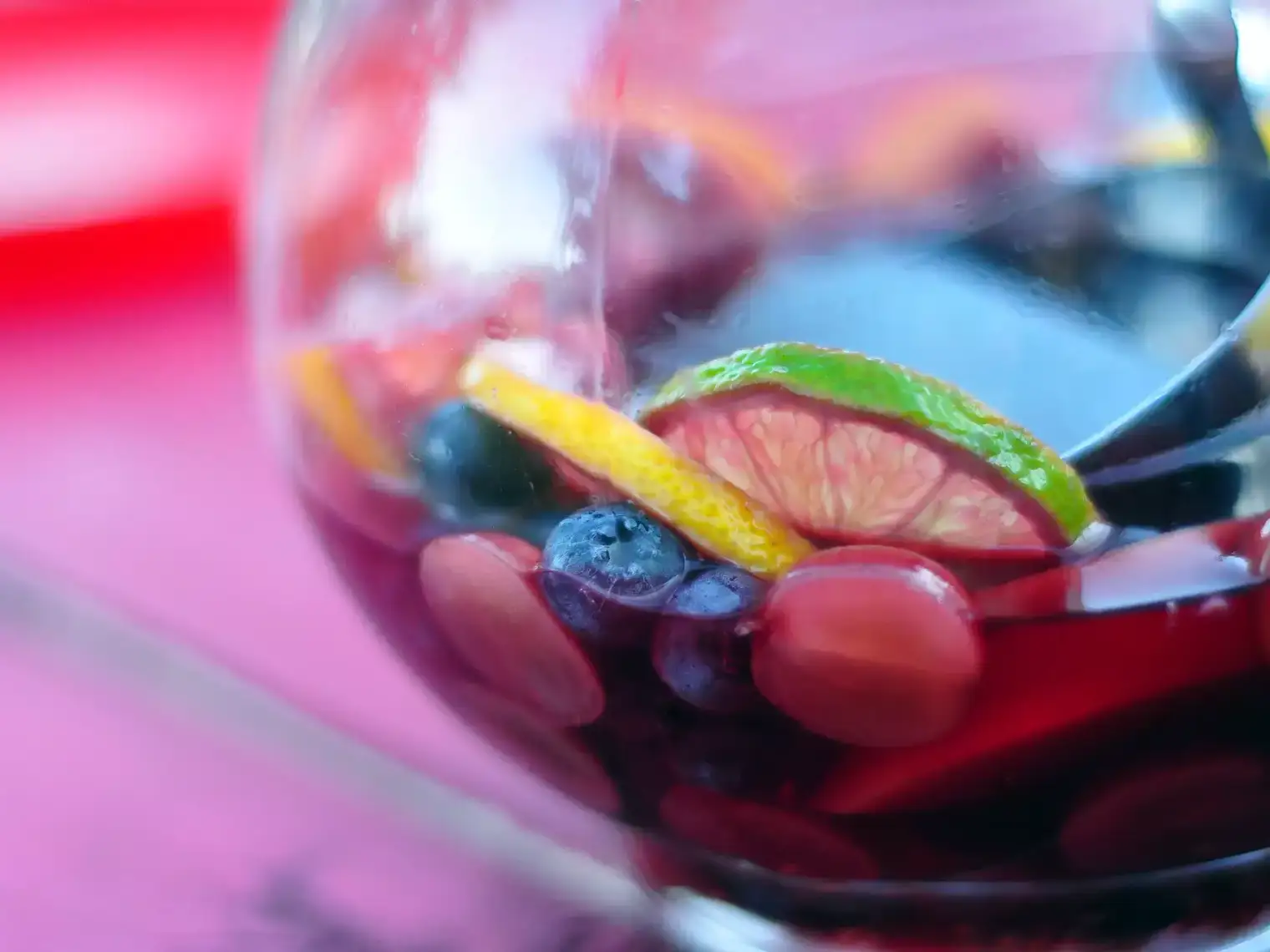 Time: Prep Time: 00:05, Perform Time: 00:30, Total Time: 00:35
Makes around 3 litres
Instructions
It doesn't get much easier than this folks.
First, pop some Spanish music on your speakers and have a quick Flamenco around the kitchen.
Next, pick out a nice big glass jug. Slice the lemons and oranges and tip those into the jug along with any other fruit you like. Keep some behind to decorate your serving glasses.

Now pour the brandy, red wine, and fresh orange juice into the jug and give it a stir.
Leave to chill in the fridge for 30 minutes while you take a short siesta.
Now add some lemonade (start off with around 250ml) and mix gently. Give it a taste. Too bitter? Add some more lemonade. Too sweet? Add a touch more orange juice or wine. Play with the levels until you find the right balance and strength for you.
Serve in tall glasses filled at least a third of the way up with crushed ice. Drink with a straw.
Tagged